Wanderlust is defined as a strong desire to travel, but here in Chesapeake, Virginia, we call that feeling WanderLove. And while travel doesn't look quite the same this year, you can still get back in touch with what you love: exploring the great outdoors, connecting with friends and family, and the winding roads in between.
Chesapeake offers lots of social distancing fun with stand-up paddle boarding, hiking, restaurants with plenty of outdoor seating and so much more. Chesapeake is easily accessible from the western part of Virginia, Richmond, and NOVA via I-64, or neighboring Coastal Virginia cities via US-158 W. And we're a short drive away from the famous Virginia Beach Oceanfront, historic Portsmouth, Downtown Norfolk, and North Carolina's Outer Banks.
The whole family will have a wonderful time—even your furry friends. You'll want to make more than a day of it, so choose from many affordable hotel options, including dog-friendly establishments. If you're the outdoors type, pitch a tent and sleep under the stars at our beautiful and scenic campgrounds. If you're here during the fall, watch the leaves change colors before your eyes along our trails and waterways.
Here are six great reasons to get back to what you love on a road trip to Chesapeake, Virginia.
Nature Trails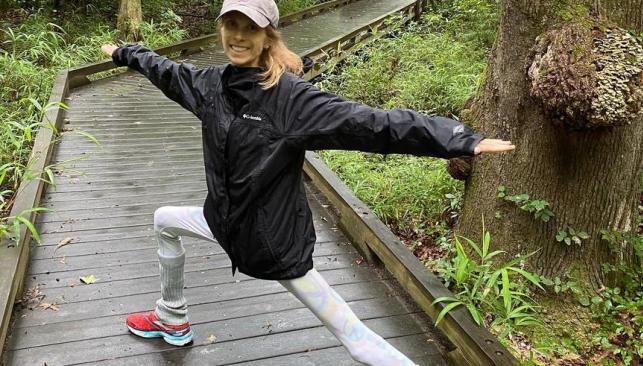 @sarahcpitman
Get outside and explore Chesapeake's miles of trails and hundreds of acres of green parks. Shady and green in summer, gloriously beautiful with fall colors in late October, Chesapeake is the perfect place to bike, hike, or bird watch with the whole family.
Wander through the Chesapeake Arboretum, a 48-acre natural classroom featuring a lovely trail system and a self-guided tree walk. The Dismal Swamp Canal Trail offers tons of family fun with a lush 16-mile bike loop or leisurely 2-mile up-and-back nature walk, while the Interpretive Trail at Battlefield Park, on the grounds of the Great Bridge Battlefield & Waterways Museum, brings history to life through engaging and detailed placards. But that's only the beginning. Check out all the parks and trails Chesapeake has to offer.
Kayaking Waterways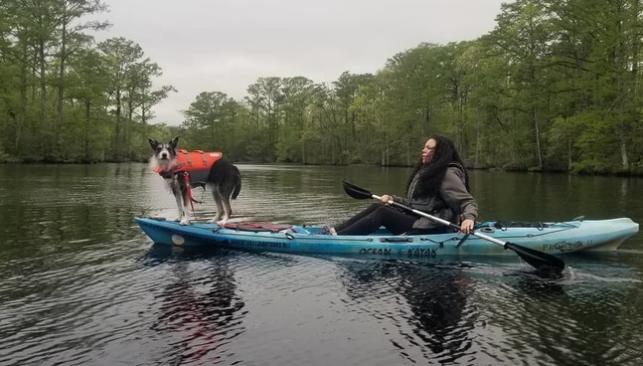 @adventurekayaktours
Grab your paddle and drop into a variety of tidal and non-tidal waterways. This includes Dismal Swamp Canal Trail, Northwest River Park, Elizabeth River Park, and other beautiful kayaking and canoeing spots in Chesapeake. You'll get both a workout and a dose of fun exploring your natural surroundings. It's serenity. It's peace and quiet. And it's completely family-friendly. If you're in Chesapeake, you owe it to yourself to give it a try.
Don't have a kayak? Rent one and head out on your own or take a guided tour with Kevin Fonda at Adventure Kayak & SUP Tours. Adventure Kayak Tours is family owned and operated, and proud to be considered Coastal Virginia's top outfitter for custom kayak and paddle tours and rentals. They offer guided tours at several Chesapeake locations, to include some scheduled overnight excursions.
South Norfolk Jordan Bridge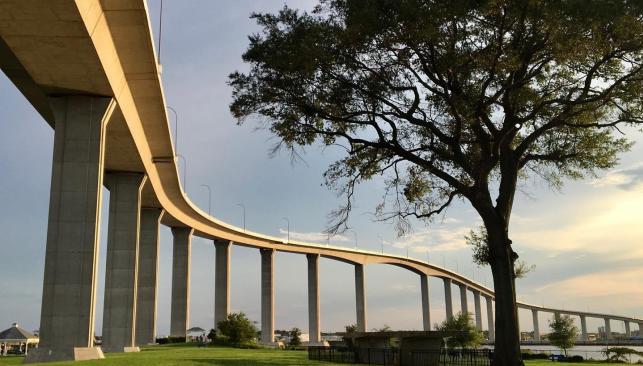 @wongus121
Take a scenic walk or bike ride across the South Norfolk Jordan Bridge—at 167 feet high, it's the region's tallest bridge. It connects Chesapeake to the City of Portsmouth across the Elizabeth River's Southern Branch and offers sweeping, panoramic views from its soaring architectural curves. Explore the mile-long crossing via the protected Pedestrian Walkway with a healthy 5% grade (across and back is two miles total). As a FREE activity, walking the South Norfolk Jordan Bridge makes a fun date night, is family-friendly and safe for pedestrians.
Just below the bridge is Elizabeth River Park. After your walk along the South Norfolk Jordan Bridge, stop in the Snack Shack for a treat. The park also features a playground, 1/2 mile trail, dog run, 24-hour boat ramp, a spectacular view of the winding Jordan Bridge, and sunsets that will take your breath away. You can also fish or crab from the fishing pier, no fishing license is required. If you have a boat or kayak you can launch it for free from the easily accessible public boat ramp or kayak launch.
Breweries & Tap Rooms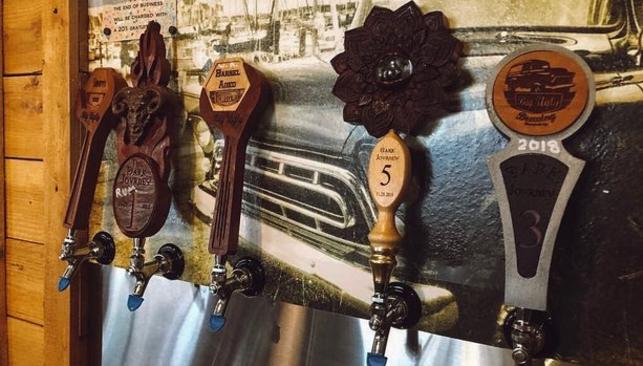 @steele_woodworks
Chesapeake's local breweries and tap rooms are the perfect way to relax after a day of exploration with a cold, affordable pint. Big Ugly Brewing boasts up to 10 "Big, Bold Beers" on tap any given night and spacious indoor and dog-friendly outdoor seating. The eclectic interior showcases a variety of vintage vehicles from the collection of founders Jim Lantry and Shawn Childers—including a private seating area inside a Volkswagen bus, complete with a custom tabletop. Food trucks stop by often, so be sure to follow Big Ugly's Facebook page to know who's coming next.
Chesapeake's newest addition, The Garage Brewery, offers a seven-barrel microbrewery experience. At the center of the business is Ulyana Gomez, a local entrepreneur, investor and lover of craft beer. She dreamed of opening a brewery and finally made her dream come true when she opened The Garage Brewery back in 2019. The dog-friendly brewery offers roomy indoor seating, an outdoor patio and plenty of nibbles to choose from.
Foodie Destinations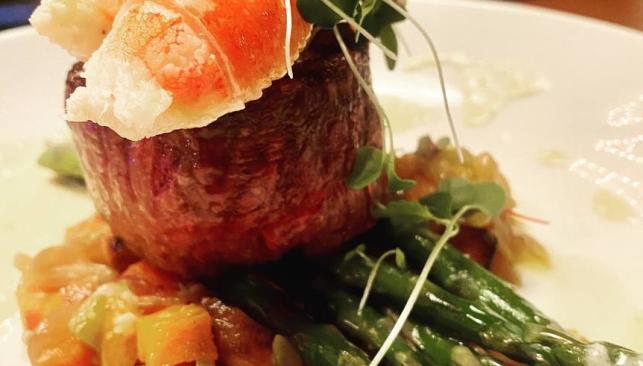 @cheftk
Food lovers, rejoice! We've got fresh, locally prepared foods and artisanal creations. From fresh ice cream and coffee to baked goods and beer. Experience fine dining at The Butcher's Son or Passion The Restaurant. You will enjoy waterfront dining at Big Woody's Bar & Grill and Lockside Bar & Grill. Or bask in the delectable, local flavors of Mount Pleasant Farms, Greenbrier Farms, Hickory Ridge Farm, and Bergey's Breadbasket—each of which has tons of fall fun options for the kids, including corn mazes and pumpkin picking.
For classic local flavors, satisfy your sweet tooth at H.E. Williams Candy Company or flashback to the 50s with affordable shakes, burgers, and eclectic memorabilia at Irwin's Fountain. If you prefer delicious seafood freshly caught in season, stop by the family-friendly Wicker's Crab Pot, or take your taste buds on a trip to Jamaica at Cutlass Grille.
Don't miss out on local hangouts, like Kapers Eatery, The Egg Bistro, McGrath's Burger Shack, and Racha Thai Cuisine.
Check out the Chesapeake restaurant page to find the perfect flavor. If you're hungry for something familiar, we have plenty of popular restaurant chains to choose from.
Continue on your WanderLOVE experience with this great itinerary Into Chesapeake's Outdoors!